Garbhsanskar:
Garbhsanskar contains 2 words-Garbh & Sanskar
Garbha means foetus. Sanskar means Rituals/processes done for physical, psychological, intellectual & spiritual enhancement & betterment of the foetus. It's coined term, not directly mentioned in the Ayurvedic Samhittas.
Garbhasanskar means reforming, polishing, finishing, molding & educating the unborn.
"SANSKAROHI GUNANTARDHANAM"
Everyday life is extremely occupied! Presently everybody wants only 1 or 2 child & that child should be genius & healthy and we attempt to give them every single best thing to make them immaculate in all perspectives. We give them all great Sanskar after birth then why don't we begin it from pregnancy? therefore Pregnancy should be by choice & not by chance.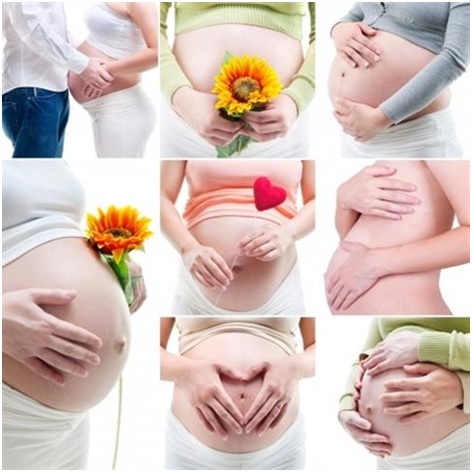 ---
Necessity of Garbh sanskar:
A. according to current scenario, it's need due to
Low quality of sperm & ovum
Late marriages
Weak,fragile.sick prpgeny
In the age of growing competition,increasing ambitions & fast globalization
Only the best is going to win in Survival of the fittest.
Garbhsanskar is the process to ensure the result.
B. Benefits For the baby:
To inculcate desired qualities
To enhance existing qualities
Excellent health
Good strength
Superior intelligence
Mental strength
Physical fitness
Overall growths,no anomalies
Full term growth
C. Benefits for mother
To experience the joy of pregnancy
Memorable Journey
Trouble free, disease free pregnancy
No complications
To ensure natural delivery
Full term pregnancy
Better post natal recovery
---
Garbhasanskar Procedure
DURING LANNING
Preparing (Future) Parents
Pre Conceiving (Beej Sanskar) for both-
Reproductive organ
purification
Both should know about our reproductive system.
Prakruti Parikshan of both
Panchakarma (Body –Mind cleansing), Rasayan, Vajikaran, Medicines
Spiritual & healing environment for Divine Soul-Yog, Om Chanting, specific Pranayamas and Meditation
Diet Guidance
Mating advice (Right time, right way of conception as per Astrology & Ayurveda for Divine Baby, environment etc.
Consultation for Infertility or complications –PCOS/PCOD, Obesity, Thyroid & Hormonal problems, Low sperm count, previous miscarriage history etc.
DURING PREGNANCY
It starts from conception till delivery
Garbhini Paricharya (Mother's Lifestyle)
Do's and Don'ts Diet (Aahar) ,Lifestyle (Vihar)
Mansik (Emotional – Healing)
Yoga and Meditation
Colour and Aroma therapy
Cosmetic Care
Monthly Checkup and Medicinal treatment (Masanumasik Chikitsa). Treating disorder in pregnancy.
Garbh Samvad- Mother and foetus as well as Father and foetus interaction (communication with Baby)
Baby brain development techniques sessions
Music Therapy for both mother and foetus to relieve stress anxiety and cool down mind
Individual training program
Healing & Chakra Balancing
Mental preparation and information for normal and easy delivery.
Delivery Counseling
Normal delivery tips & panchkarma.
AFTER DELIVERY
Feeding Baby
Care for new born-Baby Oiling and Bathing Baby
Care of mother after delivery-Snehan ,swedan (massage & sudation) , Patrpottali , Dhoopan & basti for rejuvenation & prevention of disease.
Sanskar on born Baby
Diet of Baby
Parenting classes
Swarnprashan – Immunity booster
We provide Garbh Sanskar offline / online live classes in Hindi & Marathi. We take weekly basis classes on Sunday. Kindly contact.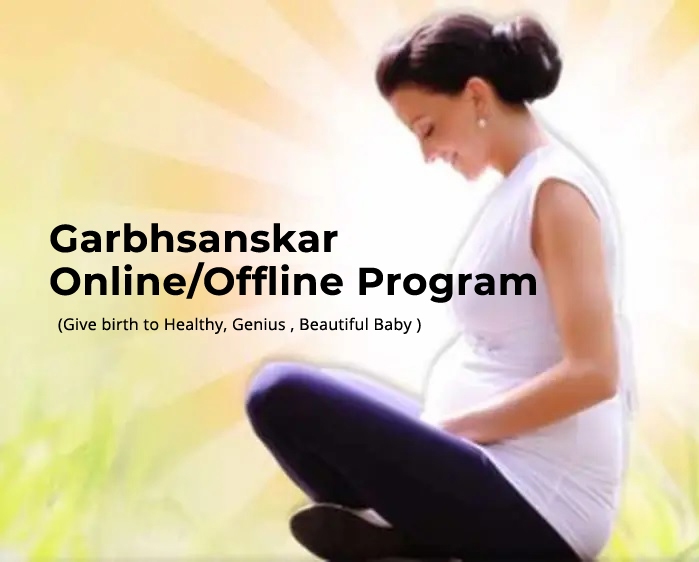 Garbhsanskar
Online/Offline Program
(Give birth to Healthy, Genius , Beautiful Baby )
Pay for 27 sessions
9 sessions –Free
Rs.9951/-
---
Charges for Garbhsanskar
We provide Garbh Sanskar offline / online live classes in Hindi & Marathi. We take weekly basis classes on Sunday. Kindly contact.
| | | | | |
| --- | --- | --- | --- | --- |
| 1st consultation -History taking | 2nd class-Importance & benefits of Garbhsanskar | 1 month package – 4 sessions | 3 months- 12 sessions | 9 months- 36 sessions |
|        45 min. | 45 min. to 60 min. | 60 min./session | 60 min./session | 60 min./session |
| Rs.400/- | Rs.400/- | 1491/- | Pay for 10 sessions 2 sessions –Free Rs.3750/- | Pay for 27 sessions 9 sessions –Free Rs.9951/- |
BEAUTY THERAPY
We give beauty treatments with modern machines also like hydradermaabrasion,Meso electroporation, ,high frequency machine, ultrasonic machine, Agni Karma (Cautery), derma roller, derma pen (Viddhkarma) etc. with total natural, high quality ingredients, and every treatment program is customized to according to the specific needs of the skin and symptoms to help you reach your goals quickly.
MENOPAUSAL SYNDROME
Menopause is a natural, biological part of every woman's life cycle. It occurs when the ovaries reduce and stop the production of estrogen causing a cessation of menstruation. Each woman experiences menopause differently, though there are many common symptoms like night sweats, cold hands and feet, insomnia, hot flashes, changes in skin tone, forgetfulness, mood swings or weight gain. Osteoporosis, heart disease, and Alzheimer's disease are the long-term hazards of menopause.
We advice oral medicines, panchkarma & yoga for the same.