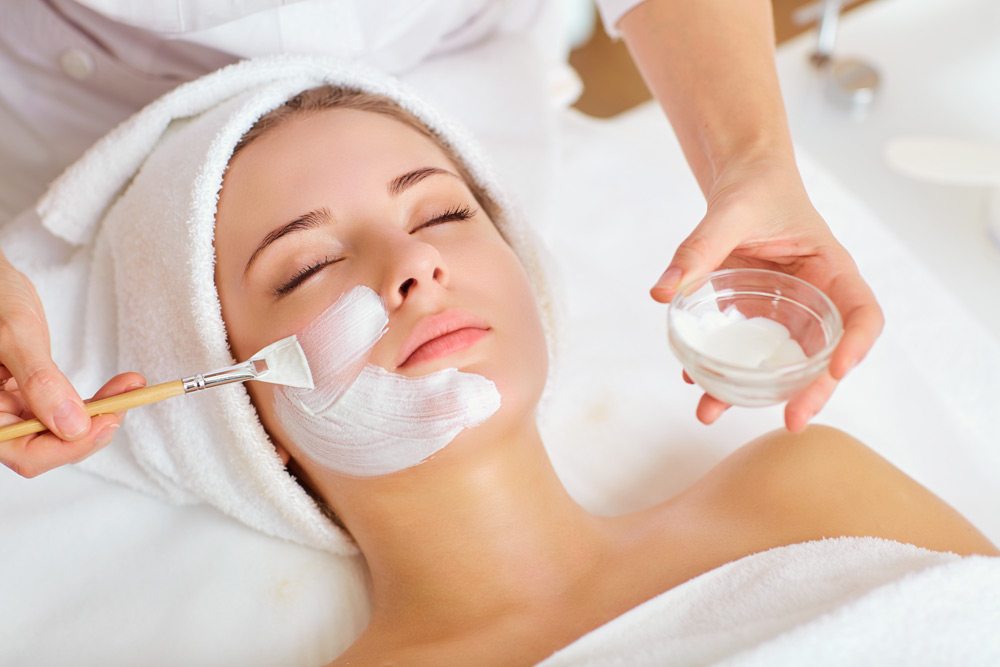 We offer skin treatment services to our patients that help them in having a disease free , glowing skin. Moreover, regular preventive treatments, reduce the formation of pimples, scars and other skin ailments. In addition, our beauty treatments also help in counteracting the effects of pollution.
In the context of Ayurveda, inner and outer beauties are intimately related. The more we nurture ourselves, the more radiant we become physically and expressively- regardless of our particular body shape or proportions. Ayurveda understands beauty as being a product of general physical health and appropriate daily care. The emphasis is onself-knowledge and the development of positive routines and habits that will bring out the best in each one.
Soundarya Vardhani has been traditionally used to enhance nourishment and cleansing of tissues which makes for a glowing complexion, maintain good tone and elasticity, melt away facial tension and bodily stress, redirect subtle energies relieving stiffness throughout the body, prevent sagging of the skin; reduce the appearance of wrinkles, remove toxins, revitalize tissues and correct skin conditions.
We use total natural, high quality ingredients, and every treatment program is customized to according to the specific needs of the skin and symptoms to help you reach your goals quickly.
There are several skin conditions that are chronic in nature . Skin conditions like eczema, acne, vitiligo, herpes zoster, summer rash (prickly heat), sun burns, skin allergies, pigmentations, acne, acne pits, chapped lips, eye strain, urticaria, itching, leprosy are treated in the clinic.
Clinic is well known for finest skin specialist in Abu road and offers beauty care treatment for signs of aging, sun damage, oily skin, dry skin, pigmentation, open skin pores, dark circles, stretch marks, blemishes etc. It also manufactures and provides soaps,facepacks,gels, creams, tablets, decoctions, ayurvedic oils for skin.
Mukha Soundaryavardhini
Facial beauty treatment to improve the colour and complexion of the skin using gentle ayurvedic herbal face packs, face wash, and cream. An Ayurvedic facial massage activates deep centers of the brain, reflex points, and facial circulation to totally soothe the body. Tensions in the neck, shoulders, and face are freed and energy is rebalanced from head to toe. Herbal extracts and essential oils may be added for their additional healing properties and pleasant fragrances.
Mukhalepam
This Ayurvedic skincare therapy includes a massage with ayurvedic-medicated oil/gel for 15 minutes followed by an application of a freshly prepared face pack. This treatment helps slow the aging process of the , reduces wrinkles, and gives the skin a better tone.
Ayurveda facial
This unique procedure conditions and nourishes the skin. A face pack with a special blend of rare herbs is used to bring a glow to the complexion. This facial opens blocked pores, eliminates toxins, cleanses the face, and improves skin texture.
Ayurveda Fruit facial
This facial helps lighten skin blemishes, pigmentation patches, and dark circles. Rejuvenates the skin, giving it a beautiful glow. And also helps restore one's natural complexion.
Bhasini ( Ayurvedic Body Care Program)
It is a specially designed Ayurvedic Body Care program mainly aimed at toning and nourishing the body and skin. highly useful in cleansing, rejuvenating the skin, and helps to bring out the glow to the complexion. It also works as anti ageing treatment and makes individuals younger looking. This treatment includes whole-body massage with herbal poultice of medicated rice, soaked medicated milk, and decoction.
We give  beauty treatments with modern machines also  like hydradermaabrasion,Meso electroporation,Agni Karma ,high frequency machine,ultrasonic machine,Cautery,derma roller,derma pen etc. with total natural, high quality ingredients, and every treatment program is customized to according to the specific needs of the skin and symptoms to help you reach your goals quickly.
Hydradradermaabrasion
Indication/treatments
Skin & Body polishing,Hydro & exfoliation (peeling),Skin Rejuvnation ,Oxygen hydrofacials,Dandruff removal,deep pores cleansing,Acne scar & stretch marks removal ,fine lines & wrinkals reomoval ,pigmentation & tanning removal
Meso electroporation
Face & body polishin,Hair regrowth,Male/female type baldness,Painless PRP
RF Cautery (5.2 M)
Removal of skin tags,warts,corns,Removal of Millia